Website Design and Development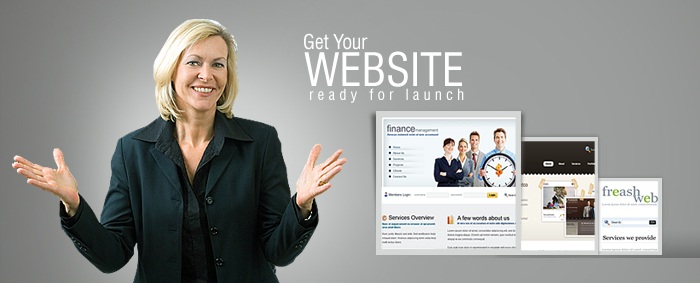 Your Website is Your Online Office. Get Your Website Today Itself. A Website is the true face of the organization on internet. A website is the place where your customers get the first impression.
We are a professional Website Design and Development company. We provide fully customized solutions to make your brand succeed with eye-catching design and required functionality. Whether your website requires e-commerce functionality, Flash animation, high-volume information management, and more, our specialized team of web designers, web programmers, and marketing specialists, each an expert in his or her own field, will handle your project from start to finish.
Website development packages are tailored to meet the varying needs of micro, small businesses to medium & large corporations. With 5 web design packages and pricing starting from $99 for a static 5 page website, we offer you the great flexibility to choose the best fit for your budget and requirements.  With these website designing packages india you get a great looking website, built on the latest technology while the prices are competitive even within India and abroad
If you're not sure which website designing package to select or in case you need a custom quote, please contact us.
Based on your requirements we will be happy to suggest the right web design package that's best suited for you.
Our 6 Step Process:
Analysis : First we understand clients business that need to plan a particular theme
Planning : Step to develop a prototype of planned theme
Architecture : Plan and develop real world structure of web portal as per designed prototype
Designing : Creating and implementing various graphical design elements
Coding : Once we get an approval from client, we commence with coding part
Finalization Through Testing :We then test website functionality under different browsers
Contact us for more details on our website development packages
Terms & conditions
1. Logo, content & images to be provided by client
2. Initial Contract duration is 1 Year. Renewal charges apply after 1 year
3. Materials (source code, webpages, images etc.) developed under this package is licensed to one domain (one website) only
4. For additional web page development $15 per page will be applicable
Contact Us
Contact us for custom website development or for additional free quote and we will be pleased to come up with the proposal as per your need and budget.
Topics of Interest: