Website Hosting – Shared Hosting, VPS Hosting, Dedicated Hosting, Cloud Hosting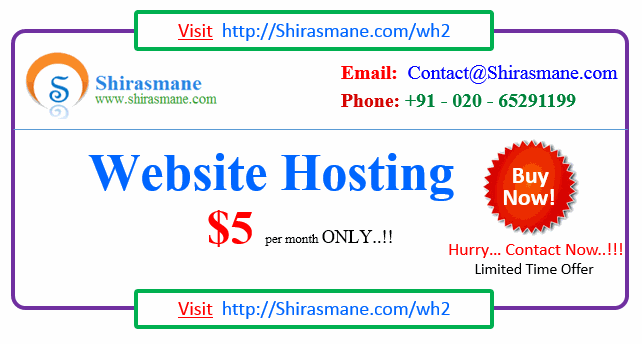 We offer Cheap, Reliable Website Hosting solutions such as Shared Hosting, VPS Hosting, Dedicated Hosting, Cloud Hosting. Choose from our wide range of features packed web hosting accounts giving you with a powerful web hosting platform supporting PHP, MySQL, and open source support.
Customized installation for GD PHP5, cURL and MySQL. We fully support all the open source software written for PHP community such as Joomla, wordpress, Drupal, PHPNuke, PostNuke, PHP BB, Mambo, and much more.
We Support Linux as well as Windows Hosting.
Why host your website with us ?

Instant Online Registration and Activation


Easy to choose and select Web hosting package of your choice


Hosting plans priced to suite your budget and needs


Shared web hosting on Linux and Windows servers


FTPes enabled to prevent malware attacks on sites


Faster turn around for support requests so no more Anxiety


You concentrate on your business, leave the support to us


Good After sales support


Local experienced staff sitting in US, Europe, Pune and Mumbai

Contact Us
Contact us for your requirements of Web Hosting, VPS Hosting, Cloud Hosting and to get a personalized quote, Prices and Discount offers.
{loadposition Rating-3243}

Topics of Interest: