Website Designing Packages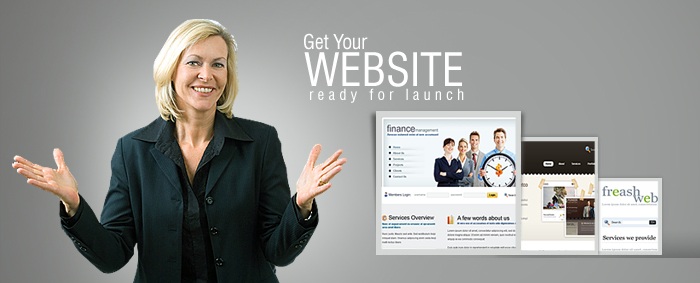 Your Website is Your Online Office. Get Your Website Today Itself. A Website is the true face of the organization on internet. A website is the place where your customers get the first impression.
We are a professional Website Design and Development company. We provide fully customized solutions to make your brand succeed with eye-catching design and required functionality. Whether your website requires e-commerce functionality, Flash animation, high-volume information management, and more, our specialized team of web designers, web programmers, and marketing specialists, each an expert in his or her own field, will handle your project from start to finish.
Our Website Designing Packages are tailored to meet the varying needs of micro, small businesses to medium & large corporations. With 5 web design packages and pricing starting from $99 for a static 5 page website, we offer you the great flexibility to choose the best fit for your budget and requirements. With these website designing packages india you get a great looking website, built on the latest technology while the prices are competitive even within India and abroad.
It's our endeavor to provide you the best website design under 1500 USD. For some of our packages we have kept web development under 599 $ . Our basic package gives website design under $ 100 , Our Standard package gives website design under $200 , Our silver package gives website design under $500 and our gold package gives website design under $1000. While providing affordable cheapest website design packages India, USA, UK, Germany, Australia and rest of the world, we ensure that global quality standards are followed.
Below are our top economical inexpensive website designing packages with price. You can also compare prices and buy the best value deal under your budget.
Select Your Plan

Basic

Standard

Most Popular

Gold
(Business)

Silver

Recommended

Individuals

Individual Business

Good for Small Business

Perfect For Any Business

Website Packages
Minimum Contract Duration
1 Year
1 Year
1 Year
1 Year
Price ($)

$99




$199




$399




$999




Features

Free 1 Year Domain Registration

√

√

√

√

Free 1 Year Linux Web Hosting
100MB
100MB
200MB
500MB
Designs to choose from our Pre-Designed layouts
3
5
10
20
Number of Static Pages
5
7
15
30
Images limitation
Up to 5
Up to 10
Up to 15
Up to 30
Text Updation free for one month

√

√

√

√

Work Duration Approx.
1 week
1 week
2 week
4 week
Pre Launch Testing

√

√

√

√

Free Email ids

X

2
2
5
1 Contact / enquiry form included

X

√

√

√

JQuery slideshow

X

X

√

√

Image Gallery rotating images

X

X

5 Images
15 Images
Video Upload of your products

X

X

1
5
HTML Sitemap

X

X

X

√

XML Sitemap

X

X

X

√

Meta Tag Analysis

X

X

X

√

Submissions to 100 Search Engines

X

X

X

√

Free Local Listing on Google

X

X

X

√

Free Local Listing on Yahoo

X

X

X

√

Free Local Listing on Bing

X

X

X

√

Submission to Wikimapia

X

X

X

√

Submission to Google Maps

X

X

X

√

Reports

Work Report

X

X

X

√

Customer Support

Email

√

√

√

√

Chat: Skype, MSN, GTalk, Yahoo

X

X

√

√

Telephone

X

X

X

√

In Person on site

Visit Charges Applicable

Visit Charges Applicable

Visit Charges Applicable

Visit Charges Applicable

Buy Website Package Now

Minimum Contract Duration
1 Year
1 Year
1 Year
1 Year
Price ($)

$99

$199

$399

$999
Terms & conditions
1. Logo, content & images to be provided by client
2. Initial Contract duration is 1 Year. Renewal charges apply after 1 year
3. Materials (source code, webpages, images etc.) developed under this package is licensed to one domain (one website) only
4. For additional web page development $15 per page will be applicable
If you're not sure which website development package to select or in case you need a custom quote, please contact us. Based on your requirements we will be happy to suggest the right web designing package that's best suited for you.
Our 6 Step Process:
Analysis : First we understand clients business that need to plan a particular theme
Planning : Step to develop a prototype of planned theme
Architecture : Plan and develop real world structure of web portal as per designed prototype
Designing : Creating and implementing various graphical design elements
Coding : Once we get an approval from client, we commence with coding part
Finalization Through Testing :We then test website functionality under different browsers
Contact Us
Contact us for custom website development packages or for additional free quote and we will be pleased to come up with the best proposal as per your need and budget. We will ensure that you get the best deal value. You always have an option to order online weather it is basic or Premium Website designing Package.
{loadposition Rating-3243}

Topics of Interest: