Software Maintenance and Support Services

Software Maintenance and Support services from Shirasmane are designed to help you focus on your core business activities whereas we take care of your software maintenance needs. Every Software needs maintenance. Be it an application enhancements, routine maintenance or bug fixes, production support, Updates in technology platforms, feature enhancements, performance tuning, addition of new functionality, modifications to support new devices etc.
With our high quality focus and offshore based operations can provide huge savings in your IT budgets and at the same time improve software quality and maintain high service levels.
Our Offerings
We provide software maintenance services in all the categories such as Corrective Maintenance, Adaptive Maintenance, Perfective Maintenance and Preventive Maintenance. This includes enhancements, modification and production support as part of our Software Maintenance Services.
Our portfolio of Software Maintenance Services include:

Enhancements to existing software solutions to extend the service over mobile, handheld devices and cloud


Bug Fixes, Implement design modifications, Architecture modifications as per customer need


Internationalization and Localization of products


Migration Services from one technology or platform to other

Maintenance support of Products and solutions


Managed care of production systems


Periodic software performance assessment


Product operating platform upgrade services

Product re-engineering services


Support of third party applications


Upgrade to protocols such as Modbus, OPC, Fieldbus, Profibus, BACNet, GSM


Barcode, RFID, smartcard extensions for business solutions
Why Outsource Software Maintenance Services to Shirasmane?
Skills Availability:


Professional, experienced and trained team


Access to resource pool with skill specializations, on demand
Economies of Scale:


Cost-effective services


Offshore based development centre which offers significant Cost Saving
Transition Experience:


Minimized software down-time


We are experienced in transitioning maintenance support to offshore centre and doing efficient Knowledge Transfer
Effective service:


Quick turnaround time


Software maintenance effectiveness is measured and reported periodically against agreed service level agreements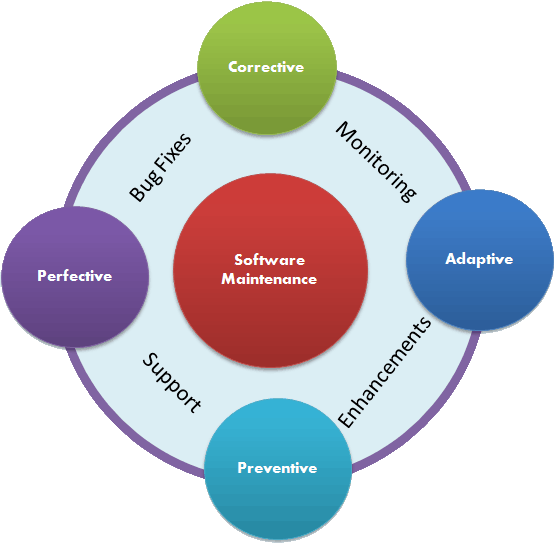 Contact Us
Contact us for a free quote and we will be pleased to come up with the proposal providing our analysis of the assignment.
Topics of Interest: